Today
Temperature
Wind
Time
Weather
°C
Feels Like °C
°F
Wind
Gusts
Precip
Pressure
Humidity
Visibility
12am

4

0

39

13

22

0mm
1017
78%
9.4mi
3am

3

0

38

13

22

0mm
1018
80%
11.5mi
6am

3

0

38

14

20

0mm
1019
81%
11.4mi
9am

7

3

45

16

19

0mm
1020
67%
11.2mi
12pm

9

6

49

15

17

0mm
1020
59%
10.4mi
3pm

10

7

49

13

16

0mm
1020
60%
9.9mi
6pm

8

5

47

12

16

0mm
1020
70%
9.2mi
9pm

5

1

41

12

22

0mm
1022
78%
9.6mi
Tomorrow
Temperature
Wind
Time
Weather
°C
Feels Like °C
°F
Wind
Gusts
Precip
Pressure
Humidity
Visibility
12am

4

0

39

11

18

0mm
1022
81%
10mi
3am

3

0

37

9

16

0mm
1022
84%
12.1mi
6am

4

0

39

9

15

0mm
1022
81%
12.2mi
9am

8

6

47

11

13

0mm
1022
67%
11.2mi
12pm

10

8

51

15

17

0mm
1022
71%
10.6mi
3pm

11

9

53

19

22

0mm
1020
70%
9.8mi
6pm

10

6

50

18

24

0mm
1019
75%
9.4mi
9pm

7

3

45

15

24

0mm
1020
77%
11mi
Friday 28th April
Temperature
Wind
Time
Weather
°C
Feels Like °C
°F
Wind
Gusts
Precip
Pressure
Humidity
Visibility
12am

6

2

43

13

23

0mm
1019
85%
11.1mi
3am

6

2

43

13

22

0mm
1018
88%
11.7mi
6am

7

4

45

13

18

0mm
1018
87%
10.6mi
9am

10

7

50

12

13

0mm
1018
80%
11mi
12pm

12

11

54

6

8

0mm
1017
72%
10.4mi
3pm

12

11

54

6

8

0mm
1016
74%
10.4mi
6pm

11

9

52

8

11

0mm
1016
80%
10.5mi
9pm

7

4

44

9

14

0mm
1016
85%
11.1mi
Saturday 29th April
Temperature
Wind
Time
Weather
°C
Feels Like °C
°F
Wind
Gusts
Precip
Pressure
Humidity
Visibility
12am

6

4

43

5

8

0mm
1015
84%
10.6mi
3am

3

2

37

3

6

0mm
1013
82%
12.3mi
6am

5

5

42

3

6

0mm
1012
81%
11.9mi
9am

11

9

51

10

12

0mm
1012
76%
12.2mi
12pm

12

9

53

16

19

0mm
1010
72%
11.8mi
3pm

11

9

53

17

19

0mm
1008
74%
11.5mi
6pm

11

8

52

21

29

0mm
1005
80%
12mi
9pm

11

8

52

21

35

0mm
1004
78%
5.6mi
Sunday 30th April
Temperature
Wind
Time
Weather
°C
Feels Like °C
°F
Wind
Gusts
Precip
Pressure
Humidity
Visibility
12am

11

8

52

23

38

0mm
1000
80%
5.6mi
3am

11

7

52

25

37

2mm
997
88%
9.5mi
6am

10

7

51

24

32

1mm
995
89%
5.6mi
9am

12

10

54

14

17

2mm
996
84%
5.6mi
12pm

13

12

56

9

10

0mm
997
69%
9.3mi
3pm

12

10

54

12

15

0mm
997
71%
9.5mi
6pm

10

7

51

19

25

0mm
1000
70%
9.3mi
9pm

9

5

48

17

27

0mm
1004
69%
11.4mi
Monday 01st May
Temperature
Wind
Time
Weather
°C
Feels Like °C
°F
Wind
Gusts
Precip
Pressure
Humidity
Visibility
12am

7

3

45

15

27

0mm
1006
74%
11.5mi
3am

7

4

45

12

22

0mm
1007
70%
12mi
6am

9

6

49

15

23

0mm
1006
80%
3.1mi
9am

9

5

49

22

31

4mm
1004
91%
4.3mi
12pm

13

11

56

18

28

2mm
1003
92%
4.7mi
3pm

13

11

57

19

28

0mm
1004
90%
1.2mi
6pm

12

10

54

11

17

3mm
1005
96%
3.1mi
9pm

11

9

52

7

13

0mm
1008
95%
3.2mi
Tuesday 02nd May
Temperature
Wind
Time
Weather
°C
Feels Like °C
°F
Wind
Gusts
Precip
Pressure
Humidity
Visibility
12am

11

10

53

10

17

0mm
1010
94%
3.5mi
Share This Forecast
Are you visiting Ladram Bay Beach? Share this weather forecast with your friends, family and colleagues.
About Ladram Bay Beach
Location: Sidmouth Devon
Beach Type: Shingle/pebbles
Facilities: Campsite nearby
Activities: Sheltered bathing, Watersports,
Places To Stay
If you are looking for accommodation near to Ladram Bay Beach, WeatherForecast.co.uk recommends the following places to stay.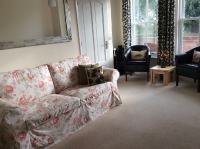 Newlands, Self Catering Holiday House
Approximately

0.6

miles from Ladram Bay Beach
Sidmouth, Self catering holiday house rental. Exclusive Edwardian Style house built in 2007 in a qui...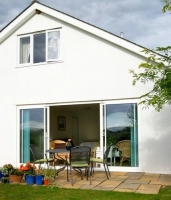 St. Mary's Guest Accommodation
Approximately

3.4

miles from Ladram Bay Beach
A bed and breakfast with a difference - this is like staying in a serviced holiday home though it is...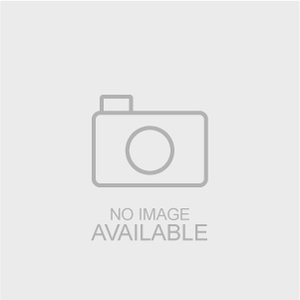 THE BULSTONE HOTEL
Approximately

3.7

miles from Ladram Bay Beach
Close to the dramatic east devon "jurassic coastline", the bulstone hotel at branscombe in devon...
Local Area
Stay Near Ladram Bay Beach
Local Attractions
Local Events
Local Restaurants
Local Beaches
Set Your Location.
Enter the name of a Town or City below to set it as your preferred location.
×