Today
Temperature
Wind
Time
Weather
°C
Feels Like °C
°F
Wind
Gusts
Precip
Pressure
Humidity
Visibility
12am

4

0

40

14

21

0mm
1015
76%
9.6mi
3am

3

-1

38

13

19

0mm
1015
82%
11.6mi
6am

3

-1

37

13

17

0mm
1015
87%
11.5mi
9am

7

4

46

14

16

0mm
1016
67%
11.4mi
12pm

9

6

49

14

20

1mm
1016
62%
8.8mi
3pm

9

6

48

14

23

3mm
1017
69%
4.3mi
6pm

8

5

47

14

21

2mm
1017
71%
8.7mi
9pm

6

2

43

14

21

0mm
1019
72%
11.3mi
Tomorrow
Temperature
Wind
Time
Weather
°C
Feels Like °C
°F
Wind
Gusts
Precip
Pressure
Humidity
Visibility
12am

5

1

41

13

19

0mm
1020
77%
11.1mi
3am

4

0

39

12

17

0mm
1020
79%
12mi
6am

4

0

39

11

14

0mm
1020
76%
12mi
9am

7

5

46

10

11

0mm
1020
57%
11.9mi
12pm

9

6

48

11

13

0mm
1019
65%
10.5mi
3pm

9

6

48

14

19

0mm
1017
83%
1.2mi
6pm

9

6

49

13

18

0mm
1016
83%
9mi
9pm

8

5

47

13

20

0mm
1016
85%
8.8mi
Friday 28th April
Temperature
Wind
Time
Weather
°C
Feels Like °C
°F
Wind
Gusts
Precip
Pressure
Humidity
Visibility
12am

7

4

45

14

21

0mm
1016
89%
1.2mi
3am

6

3

44

12

18

2mm
1015
94%
5.6mi
6am

6

2

43

12

18

0mm
1016
84%
3.1mi
9am

8

5

46

11

16

0mm
1017
67%
10.8mi
12pm

9

8

49

6

9

0mm
1017
61%
10mi
3pm

10

10

51

3

4

0mm
1016
60%
9.9mi
6pm

10

12

50

1

1

0mm
1016
69%
10.1mi
9pm

8

8

48

3

6

0mm
1017
74%
12mi
Saturday 29th April
Temperature
Wind
Time
Weather
°C
Feels Like °C
°F
Wind
Gusts
Precip
Pressure
Humidity
Visibility
12am

7

6

45

4

7

0mm
1017
79%
12mi
3am

6

5

44

5

10

0mm
1016
82%
12mi
6am

9

7

49

8

12

0mm
1016
86%
12.2mi
9am

10

7

50

11

14

0mm
1016
79%
10mi
12pm

11

9

53

12

13

0mm
1015
64%
10.1mi
3pm

12

10

54

11

13

0mm
1013
61%
12.3mi
6pm

12

10

53

13

17

0mm
1011
70%
12.2mi
9pm

11

8

51

16

26

0mm
1011
77%
12.4mi
Sunday 30th April
Temperature
Wind
Time
Weather
°C
Feels Like °C
°F
Wind
Gusts
Precip
Pressure
Humidity
Visibility
12am

10

7

51

19

30

0mm
1009
77%
12.4mi
3am

9

6

49

18

30

0mm
1007
81%
12.4mi
6am

9

5

48

19

33

0mm
1006
81%
12.1mi
9am

11

8

52

19

26

0mm
1003
77%
12.4mi
12pm

12

10

55

18

28

0mm
1001
77%
1.2mi
3pm

13

11

56

16

23

3mm
999
91%
4.3mi
6pm

12

10

54

13

18

5mm
998
92%
3.8mi
9pm

11

8

52

13

17

0mm
1000
91%
1.2mi
Monday 01st May
Temperature
Wind
Time
Weather
°C
Feels Like °C
°F
Wind
Gusts
Precip
Pressure
Humidity
Visibility
12am

10

6

50

17

26

0mm
1002
85%
9.6mi
3am

8

4

47

20

28

0mm
1005
85%
11.8mi
6am

8

5

48

17

23

0mm
1010
74%
11.5mi
9am

12

10

54

13

15

0mm
1012
65%
11.7mi
12pm

12

9

53

19

23

0mm
1013
69%
10.4mi
3pm

9

5

48

20

28

2mm
1012
86%
5.6mi
6pm

10

7

51

21

31

7mm
1010
93%
4.2mi
9pm

12

9

54

19

30

2mm
1010
96%
4.1mi
Tuesday 02nd May
Temperature
Wind
Time
Weather
°C
Feels Like °C
°F
Wind
Gusts
Precip
Pressure
Humidity
Visibility
12am

12

9

54

15

24

0mm
1012
96%
1.2mi
Share This Forecast
Are you visiting Kayak Fishing? Share this weather forecast with your friends, family and colleagues.
About Kayak Fishing
Date: 18 August 2015 until 18 August 2015
Venue: Herbrand Walk
We are holding a Kayak Fishing and taster/coaching day from 10.00-20.30pm. Aimed at families with teenagers introducing Kayak Fishing to beginners or people that have fished before. We have qualified angling coaches available to help groups and a number of spare boats.
Places To Stay
If you are looking for accommodation near to Kayak Fishing, WeatherForecast.co.uk recommends the following places to stay.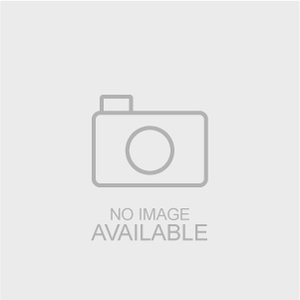 The Zanzibar International Hotel
Approximately

6.4

miles from Herbrand Walk
A small elegant hotel boasting sea and garden view rooms with floor to ceiling windows, an in-house ...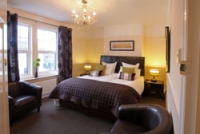 Loriston Guest House
Approximately

6.9

miles from Herbrand Walk
The Loriston is a small Bed and Breakfast in Eastbourne, all rooms are en-suite, non-smoking and ind...
Enquire
Contact Kayak Fishing for more information.
Local Area
Stay Near Kayak Fishing
Other Local Events
Local Restaurants
Local Beaches
Set Your Location.
Enter the name of a Town or City below to set it as your preferred location.
×