Today
Temperature
Wind
Time
Weather
°C
Feels Like °C
°F
Wind
Gusts
Precip
Pressure
Humidity
Visibility
12am

1

-2

34

7

14

0mm
1017
94%
6.2mi
3am

0

-3

32

8

15

0mm
1018
94%
6.2mi
6am

0

-4

32

9

16

0mm
1018
91%
6.2mi
9am

5

2

42

13

16

0mm
1019
68%
6.2mi
12pm

8

5

47

14

17

0mm
1019
61%
6.2mi
3pm

8

5

47

13

17

0mm
1019
63%
5.6mi
6pm

7

4

45

9

13

0mm
1020
78%
5.6mi
9pm

2

0

37

7

13

0mm
1021
93%
6.2mi
Tomorrow
Temperature
Wind
Time
Weather
°C
Feels Like °C
°F
Wind
Gusts
Precip
Pressure
Humidity
Visibility
12am

1

-1

34

6

11

0mm
1022
95%
1.2mi
3am

0

-2

32

5

10

0mm
1022
94%
1.2mi
6am

1

0

34

5

9

0mm
1021
89%
6.2mi
9am

7

4

45

11

13

0mm
1021
70%
6.2mi
12pm

9

6

48

13

17

0mm
1020
75%
1.2mi
3pm

9

5

48

14

21

0mm
1019
83%
6.2mi
6pm

8

5

47

11

17

0mm
1018
85%
6.2mi
9pm

5

2

41

9

17

0mm
1018
92%
6.2mi
Friday 28th April
Temperature
Wind
Time
Weather
°C
Feels Like °C
°F
Wind
Gusts
Precip
Pressure
Humidity
Visibility
12am

4

1

40

8

15

0mm
1018
95%
6.2mi
3am

4

1

39

7

14

0mm
1018
96%
1.2mi
6am

5

3

42

7

11

0mm
1018
94%
1.2mi
9am

7

6

46

6

9

0mm
1018
88%
6.2mi
12pm

10

9

50

6

8

0mm
1017
78%
6.2mi
3pm

11

10

52

6

9

0mm
1017
76%
6.2mi
6pm

11

10

52

5

8

0mm
1016
88%
5.6mi
9pm

5

3

41

4

9

0mm
1017
96%
1.2mi
Saturday 29th April
Temperature
Wind
Time
Weather
°C
Feels Like °C
°F
Wind
Gusts
Precip
Pressure
Humidity
Visibility
12am

1

0

34

2

5

0mm
1016
97%
0mi
3am

2

1

35

2

4

0mm
1015
96%
1.2mi
6am

6

5

43

4

7

0mm
1014
94%
1.2mi
9am

10

9

51

7

9

0mm
1014
79%
6.2mi
12pm

12

9

53

12

16

0mm
1013
70%
6.2mi
3pm

13

11

55

14

19

0mm
1010
61%
6.2mi
6pm

11

9

52

11

16

0mm
1009
72%
6.2mi
9pm

7

4

45

13

24

0mm
1008
82%
6.2mi
Sunday 30th April
Temperature
Wind
Time
Weather
°C
Feels Like °C
°F
Wind
Gusts
Precip
Pressure
Humidity
Visibility
12am

9

6

49

16

26

0mm
1005
79%
6.2mi
3am

8

5

47

15

26

0mm
1003
91%
6.2mi
6am

9

5

48

16

26

0mm
1001
91%
6.2mi
9am

10

8

51

16

23

0mm
999
86%
1.2mi
12pm

8

5

48

14

21

6mm
997
96%
4.3mi
3pm

9

6

48

12

17

3mm
996
94%
4.3mi
6pm

9

7

49

7

11

0mm
997
95%
3.1mi
9pm

7

4

45

11

18

0mm
1000
95%
6.2mi
Monday 01st May
Temperature
Wind
Time
Weather
°C
Feels Like °C
°F
Wind
Gusts
Precip
Pressure
Humidity
Visibility
12am

6

3

43

12

21

0mm
1004
94%
6.2mi
3am

6

3

43

8

13

0mm
1006
94%
6.2mi
6am

5

3

42

7

13

0mm
1009
93%
6.2mi
9am

11

8

51

13

18

0mm
1010
67%
6.2mi
12pm

8

5

47

17

25

0mm
1008
85%
5.6mi
3pm

8

4

47

23

35

3mm
1005
94%
4.3mi
6pm

13

11

55

13

20

0mm
1005
94%
6.2mi
9pm

11

10

53

9

16

1mm
1008
97%
6.2mi
Tuesday 02nd May
Temperature
Wind
Time
Weather
°C
Feels Like °C
°F
Wind
Gusts
Precip
Pressure
Humidity
Visibility
12am

11

9

52

10

17

0mm
1010
97%
6.2mi
Share This Forecast
Are you visiting NASS Festival 2015? Share this weather forecast with your friends, family and colleagues.
About NASS Festival 2015
Date: 10 July 2015 until 12 July 2015
Venue: Bath & West Showground
NASS is three days of raw action sports, music and party-hard living. Land at NASS and you'll find yourself smack bang in a world where ravers and athletes go BIG... No matter if you're moshing at main stage, raving in The Warehouse or watching our World Class Skaters, Inliners and BMXers killing it in the pro park, there's not a minute of the day that isn't going off at NASS.
Places To Stay
If you are looking for accommodation near to NASS Festival 2015, WeatherForecast.co.uk recommends the following places to stay.
Primrose House B&B
Approximately

3.5

miles from Bath & West Showground
Devi and Helen extends a warm welcome to Primrose House, which is situated 1.4 miles out from the me...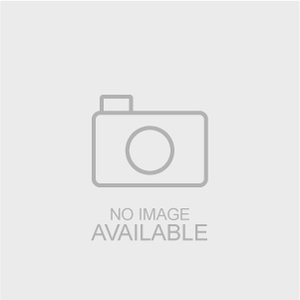 The Pines
Approximately

4.6

miles from Bath & West Showground
Bruton bed and breakfast - comfortable accommodation set in a lovely rural setting and convenient fo...
Little Orchard B&B
Approximately

7.5

miles from Bath & West Showground
The longest serving family run B&B in Glastonbury, Little Orchard is ideally located at the foot of ...
Enquire
Contact NASS Festival 2015 for more information.
Local Area
Stay Near NASS Festival 2015
Other Local Events
Local Restaurants
Set Your Location.
Enter the name of a Town or City below to set it as your preferred location.
×