About the Caribbean Islands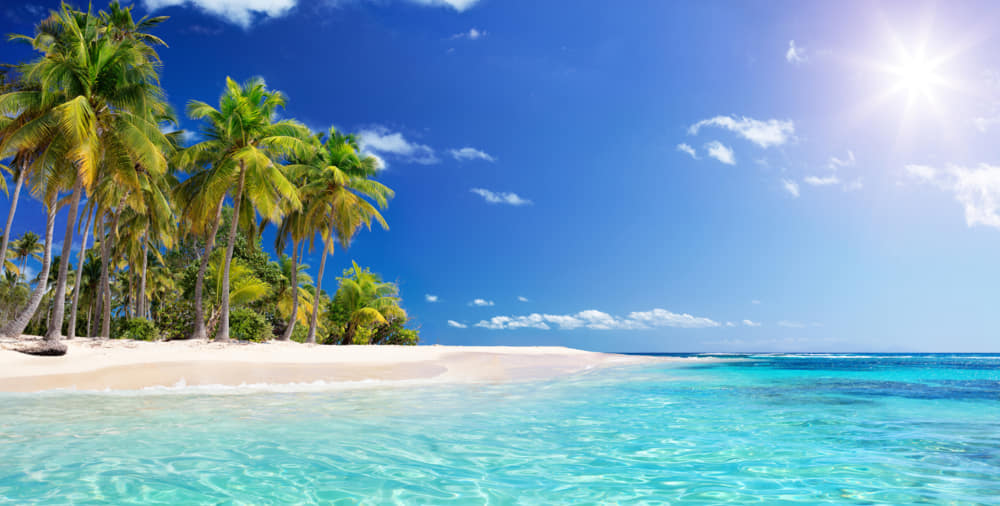 Lose yourself in the mesmerizing beauty of the Caribbean Islands, a sprawling sun-drenched paradise speckled across the turquoise waters of the Caribbean Sea. Comprising over 7,000 individual islands, cays, and islets, each brimming with a unique allure, the Caribbean is the canvas of your dreams, painted with white sand beaches, tropical rainforests, and vibrant coral reefs.
Immerse yourself in the riotous mix of cultures, the legacy of a rich and diverse history. The Caribbean islands are a melting pot of African, Amerindian, European, East Indian, and Chinese influences, which is reflected in their language, music, food, and folklore. Indulge in the rhythmic beats of reggae and calypso, the tantalizing flavors of jerk and Creole cuisine, and the captivating tales of pirate legends and age-old traditions.
The natural beauty of the Caribbean Islands is unparalleled, featuring lush landscapes that offer a feast for the senses. Here, you can hike through the rainforests of Puerto Rico, delve into the underwater world of Bonaires coral reefs, wander the tobacco fields of Cuba, or simply lounge on the iconic white sands of the Bahamas. Not to forget, the magnificent biodiversity; from radiant parrots flying over St. Lucias volcanic peaks to the shy sea turtles nesting along Barbados shores.
As for the weather, the Caribbean Islands boast a balmy tropical climate year-round. Average temperatures range from the mid-70s to high 80s (Fahrenheit), providing perfect conditions for sunbathing, swimming, and various water sports. The islands experience a dry season, which generally runs from January through May, and a wet season, from June through November. However, showers in the wet season often pass as quickly as they arrive, replaced by the regions signature sunny skies. Its worth noting that the region does lie in the Atlantic hurricane belt, with the official hurricane season from June through November. However, thorough monitoring and advanced forecasting systems allow for plenty of notice for any potential major storms.
So whether youre looking for an adrenaline-fueled adventure, a cultural immersion, or just a serene getaway to relax under a palm tree, the Caribbean Islands provide an enchanting destination that caters to every desire. Come, indulge in this tropical utopia, where the rhythm of the islands will make your heart beat to its tune. Embrace the Caribbeans intoxicating blend of sun, sea, and spirit, and create memories that will last a lifetime.